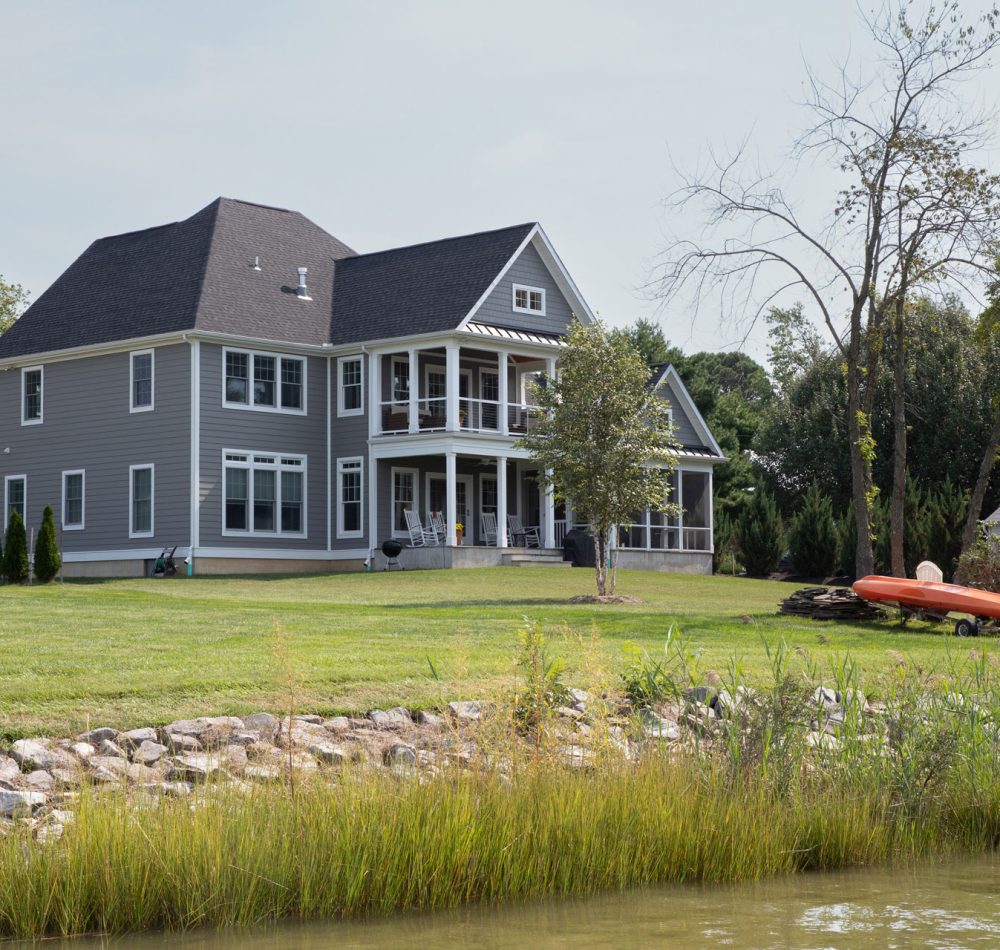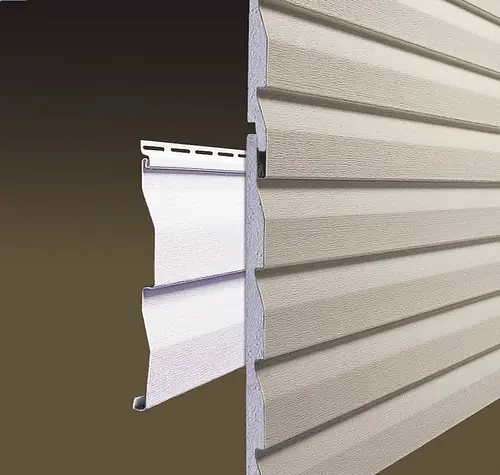 Here is beautiful proof that you don't have to surrender authentic cedar-grain presence for low maintenance and innovative thermal resistance technology. You can have all of it. CraneBoard® Solid Core Insulated Siding® bridges the gap between an exterior that projects "just good enough" and "flawless."
Give your curb appeal an instant makeover with the classic, crisp looks of CraneBoard®. We've brought a time-tested surface into the 21st century to harmonize with accents of stone, shake and board & batten or to cover an entire facade with smooth integrity. The triple-width, insulated span bridges structural imperfections and therefore bridges the gap between "that's nice" and flawless. Plus the milled cedar-grain texture, straight face and deep shadows of the 6″ and 7″ profiles give your house a solid, authentic presence. Solid CoRe Siding® has its good side, and its even better side. In addition to insulating your home in an awesomely energy efficient way, it may qualify you for incentives that may reduce your energy costs.
Features:
Neopor® from BASF SE adds up to a 19% better R-value depending on profile
No Painting. No Scraping. True Maintenance Freedom
Absorbs and reflects radiant heat with Neopor®
Reduces thermal conductivity
200% stronger bond with our TXL™ Lamination Technology
64% greater impact resistance
Quiet! Reduces noise up to 45%
Authentic straight-face design with clean hand-milled cedar grain look
Why CraneBoard?
Available profiles: D7, T6, Board & Batten, and Q45DL
Horizontal lap and board & batten profiles provide more exterior design options
Offers significantly more insulating power than fiber cement, wood, engineered wood or brick
Can withstand hurricane-force winds up to 160 mph
Termite resistant
Deep, rich Smart Styles™ Premium and Smart Styles™ Expressions shades use Chromatix™ technology color protection
Won't warp, buckle or sag and virtually maintenance-free
Only product with a Life of the Home Limited Warranty
Easy to handle, cut and install with a self leveling design and wo points of wall attachments
Only manufacturer with wider T6, D7 and D10 B & B profiles that deliver architecturally correct looks
D7 and T6 panels come in 16' lengths for a more seamless appearance
Only product with Neopor insulation: provides up to 19% better R-value than regular foam insulation, depending on the profile
Only Solid CoRe® insulation has the Smart Track™ system with moisture management ridges
Built with TXL™ Lamination for superior bonding
Deep, rich Smart Styles™ Premium and Smart Styles™ Expressions shades use Chromatix™ technology color protection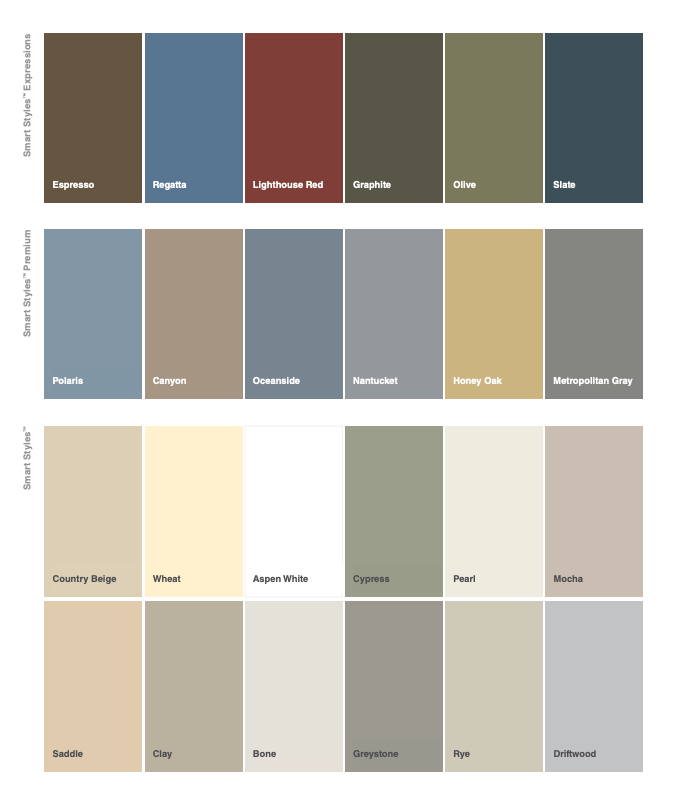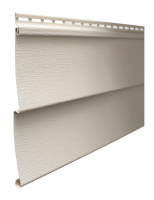 Low-maintenance siding never needs painting
Natural low-luster grain finish
.042" thick panel, and 1/2" panel projection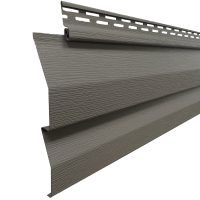 Low-maintenance siding never needs painting

Choose from three profiles: D4, D45DL and D5

Robust .044" thick panel and ⅝" panel projection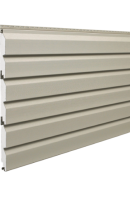 Offers significantly more insulating power than fiber cement, wood, engineered wood or brick

Can withstand hurricane-force winds up to 160 mph

Won't warp, buckle or sag and virtually maintenance-free
Hours of Operation:
Monday – 8:00am – 6:00pm
Tuesday – 8:00am – 6:00pm
Wednesday – 8:00am – 6:00pm
Thursday – 8:00am – 6:00pm
Friday – 8:00am – 6:00pm
Saturday – 8:00am – 6:00pm
Sunday – Closed