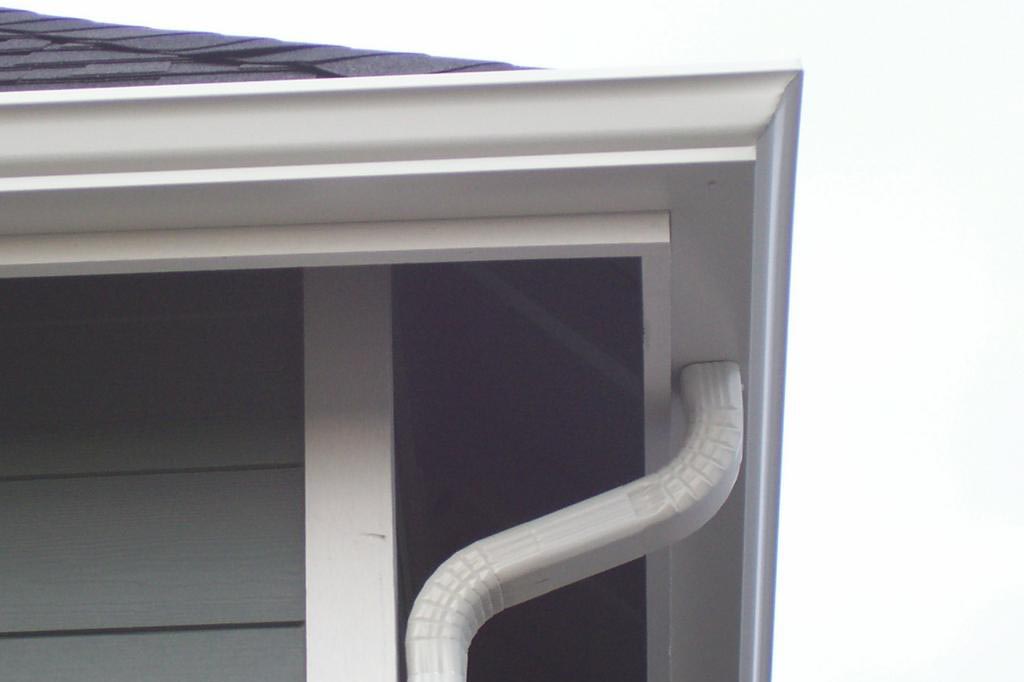 One of the top reasons to replace your gutter system is to protect your house from water damage. When water doesn't flow through your gutter properly, it can leak or overflow onto other parts of your property. If it gathers around your house, it can flood into the basement and cause damage to the foundation. Water exposure to siding can result in a costly replacement or unsightly appearance. And water doesn't just harm your house, either — it also impacts your landscaping, patio, and, driveway. A gutter replacement lets you avoid stained bricks, cracking porches, and drowning plants.
REASONS TO REPLACE GUTTERS
A major pro of getting new gutters is that it is an improvement in your house's marketability. If you think you will sell your house sometime in your life, having a functional gutter not only looks better but also prevents damage that could turn potential buyers away. Even if only you need to worry about your home's appearance, you can take pride in a house that looks like new.
A faulty gutter system can create danger in more ways than one. Extra water runoff makes grass and other surfaces slippery and dangerous to walk on. And if that water sticks around long enough, insects and other pests may begin to call it home. During the winter, insufficient drainage can result in an ice dam. When your house has an ice dam, accumulated snow and ice put tons of weight and pressure on your roof, raising the risk of structural damage.
Older gutters require a lot of maintenance to keep them working their best. If you maintain them yourself, that means a lot of time climbing up and down ladders. New gutters take less care, especially if you fit them with gutter guards.
5 inch seamless rain gutters are common on most residential homes or small businesses. This size rain gutter will capture water draining off of smaller roofs. 5 inch gutters are commonly equipped with 2×3 inch down spouts, but larger 3×4 inch down spouts are recommend to help the flow of water escape the gutters faster and more efficiently.  
6 inch seamless rain gutters are commonly used on larger roofs, tile roofs and commercial buildings. Larger roofs that drain mass amounts of water need a larger gutter system that can catch and drain the rain water faster. 6 inch gutters are equipped with 3×4 inch down spouts, which makes it a great gutter system for larger roofs. 
Hours of Operation:
Monday – 8:00am – 6:00pm
Tuesday – 8:00am – 6:00pm
Wednesday – 8:00am – 6:00pm
Thursday – 8:00am – 6:00pm
Friday – 8:00am – 6:00pm
Saturday – 8:00am – 6:00pm
Sunday – Closed