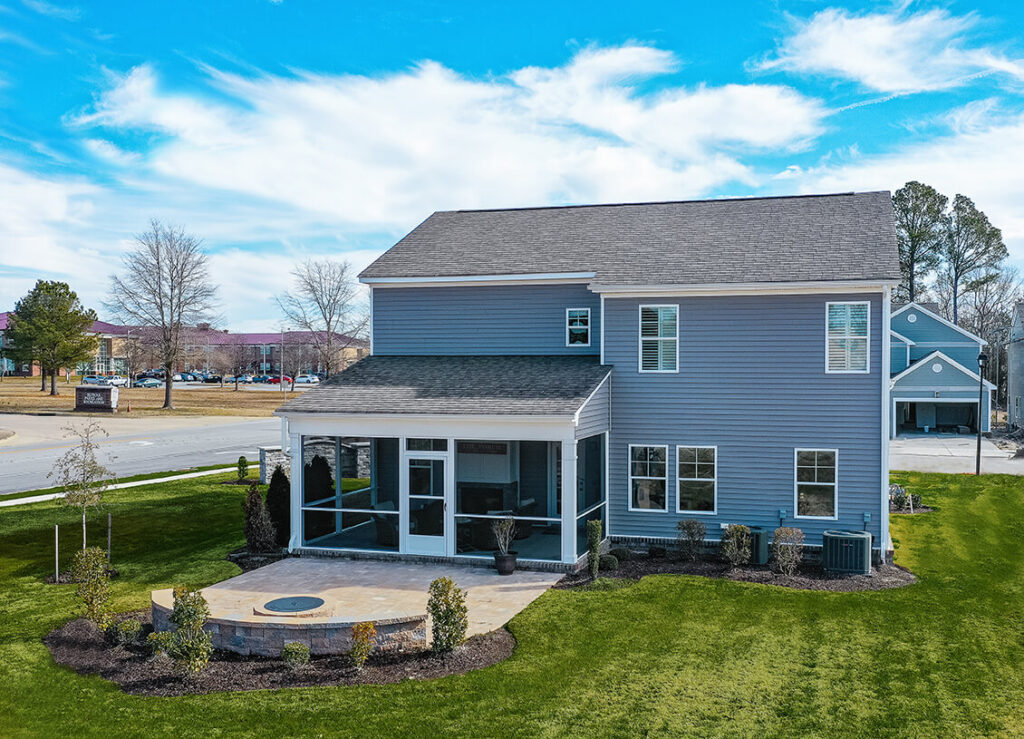 Market Square® Siding makes an immediate impression on homeowners with its woodlike appearance and range of widths and colors. It makes a lasting impression with robust weatherability, strong durability and low maintenance.
Protect your home with siding that's sure to look amazing for years to come with Market Square®. Its remarkably engineered features elevate your home's beauty while guarding it from the elements, no matter what Mother Nature dishes out. Available in Double 4″ & 5″ profiles, Market Square will give your home a strikingly attractive, yet affordable, natural, lasting look.
Features:
Beautiful textured grain of forest-grown cedar
Special rolled-over nailing hem provides wind load performance
Integri-Lock® locking system snaps panels securely together for sound installation
Extra wide profile edge with square bottom edge maximizes rigidity and performance
Why Market Square?
Choose from three profiles: D4, D45DL and D5
Broad color palette from traditional to expressive Smart Styles™ options
Can withstand hurricane-force winds up to 180 mph
Deep, rich Smart Styles™ Premium and Smart Styles™ Expressions shades use Chromatix™ technology color protection
Low-maintenance siding never needs painting
Won't warp, buckle or sag
Industry-leading Double Lifetime Warranty
Easy to handle, cut and install, with a self-leveling design
Takes less time to install compared to fiber cement, and no silica dust when cut
Two points of wall attachments
Robust .044" thick panel and ⅝" panel projection
Partial rollover nailing hem provides exceptional wind load resistance
Selection of textures, accessories and Smart Styles™ colors suit a wide range of architectural styles
Beautifully textured grain of forest-grown cedar
Manufactured from recyclable materials, 1/3 the environmental impact of fiber cement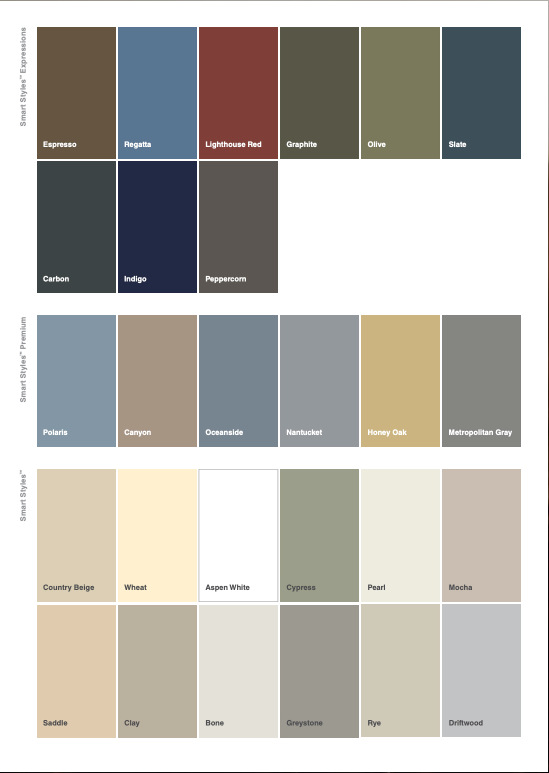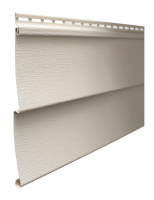 Low-maintenance siding never needs painting
Natural low-luster grain finish
.042" thick panel, and 1/2" panel projection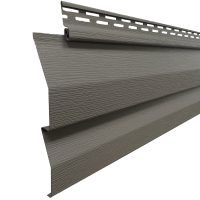 Low-maintenance siding never needs painting

Choose from three profiles: D4, D45DL and D5

Robust .044" thick panel and ⅝" panel projection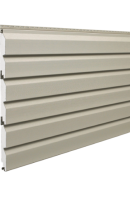 Offers significantly more insulating power than fiber cement, wood, engineered wood or brick

Can withstand hurricane-force winds up to 160 mph

Won't warp, buckle or sag and virtually maintenance-free
Hours of Operation:
Monday – 8:00am – 6:00pm
Tuesday – 8:00am – 6:00pm
Wednesday – 8:00am – 6:00pm
Thursday – 8:00am – 6:00pm
Friday – 8:00am – 6:00pm
Saturday – 8:00am – 6:00pm
Sunday – Closed