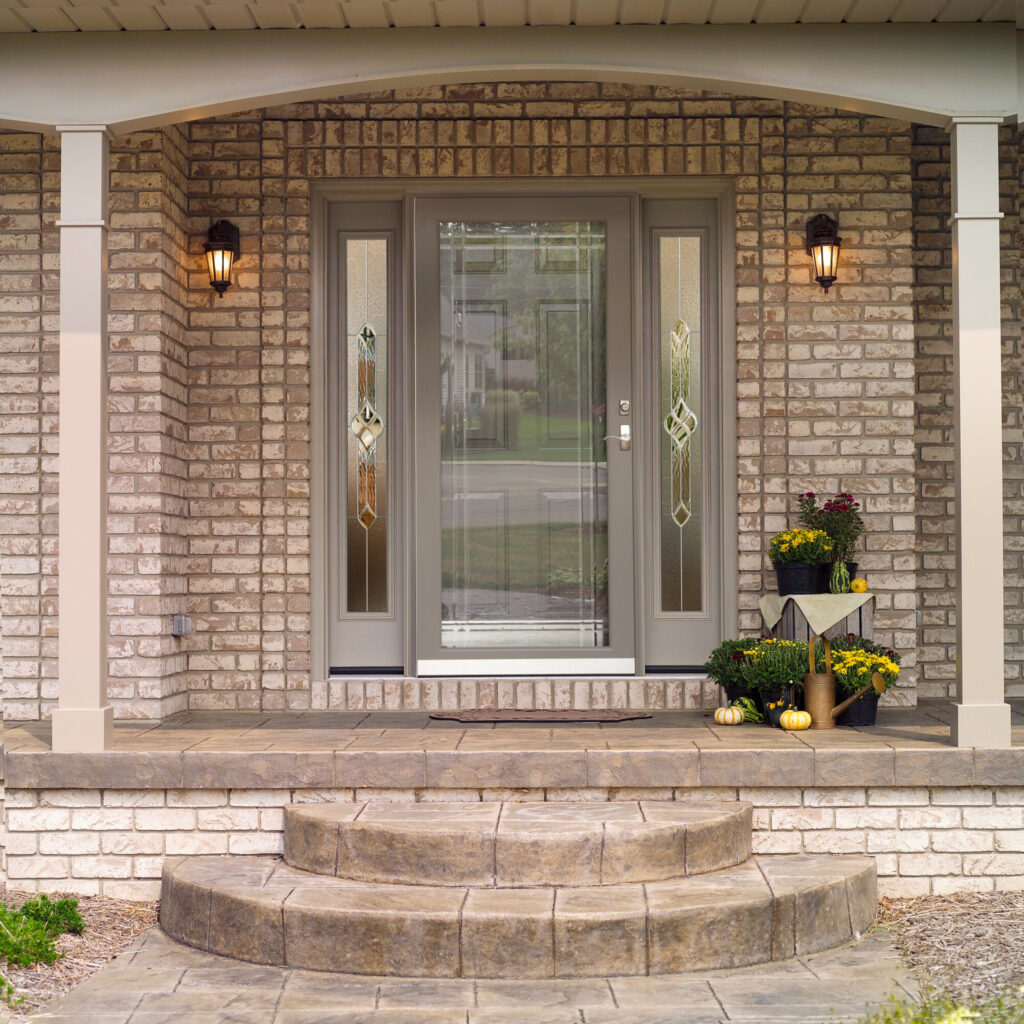 Storm doors are installed directly in front of your current front door and are a good option if looking to protect your front door from harsh weather. High-quality storm doors use Low-E glass (low-emissivity) or glazing. Other options may include sliding screens and removable glass panels. Low-E doors can reduce damage if the exterior door faces harsh sun rays for long periods of time.
ProVia's aluminum storm doors apart from its competitors. Things like: aluminum wall thickness up to 20% thicker than industry standard; custom heights up to 8-feet; reinforced kick panels for added durability; screens included with most storm door models; storm doors available as French doors; and styles with removal screens or glass inserts or self-storing screens.
With five brands and dozens of models, plus numerous glass options, ProVia offers the highest level of customization to provide aluminum storm door products that appeal to the aesthetic and functional needs of any home.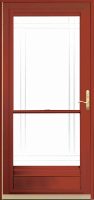 Full view, three-quarter view and half-view aluminum storm door styles
InVent™ retractable screens
Reinforced, rust-resistant aluminum kick panel
Aluminum wall thickness up to 20% thicker than industry standard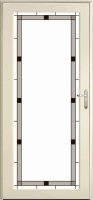 Full view glass storm doors with multiple beveled- and stained-glass designs
Optional full screen with horizontal stabilizer bar
Available in 8-foot height
Spring-loaded, flush-mounted lock secures the glass, virtually eliminating rattles and air leaks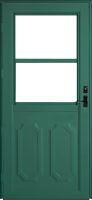 Most storm door styles of ProVia brands
BetterVue® fiberglass screen for improved view and ventilation
Color matched bottom expander, leaf hinges and closer
Full & one-lite screens have horizontal stabilizer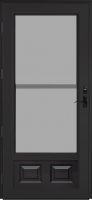 Styles with heavy-duty, stainless steel screen with glass insert
Variety of styles available with self-storing sash and screen
Triple bottom sweep that eliminates draft
Black contemporary curve hardware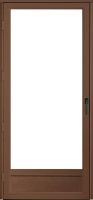 Simplified options for families seeking style and value
Triple seal bottom sweep that prevents drafts
BetterVue® fiberglass screen for improved view and ventilation
Black or white pull handle
Hours of Operation:
Monday – 8:00am – 6:00pm
Tuesday – 8:00am – 6:00pm
Wednesday – 8:00am – 6:00pm
Thursday – 8:00am – 6:00pm
Friday – 8:00am – 6:00pm
Saturday – 8:00am – 6:00pm
Sunday – Closed