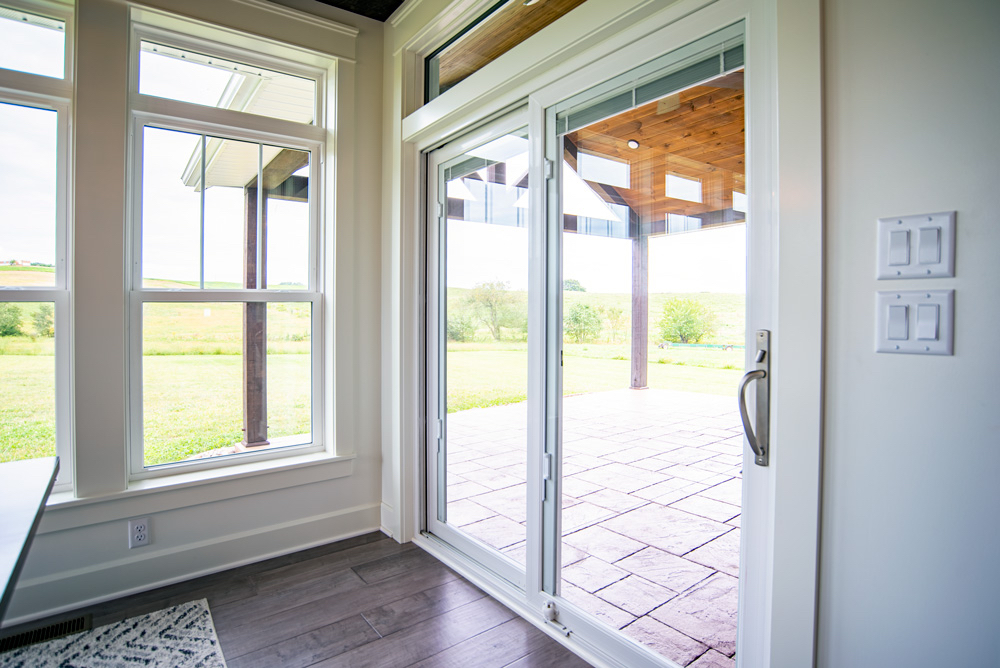 Sliding glass doors, also known as patio doors, are visually appealing and offer homeowners a variety of practical features. Sliding glass doors are designed to open and close easily, with one panel gliding horizontally in front of the other. Sliding glass doors give your home a fresh and open feeling as they fill your rooms with soft, natural sunlight. ProVia offers sliding patio doors that meet every homeowner's needs for customization options, energy efficiency and long-term beauty.
Mechanical Frame
FineLine™ Welded Sash
4 9⁄10″ Frame Depth
Extruded Interlocks with Dual Barrier Weatherstripping
Galvanized Steel Reinforced Sashes
Patented Siding System with Four Adjustable 1″ Wheels
Neopor® Insulation
Patented Water Drainage System(Sill)
All-vinyl construction
Double and triple-pane glass for peak energy efficiency
Interior laminated woodgrain finishes and exterior paint colors
Various glass embellishment options, including stained glass
PATIO DOOR CONFIGURATIONS











UPGRADE TO A PAINTED EXTERIOR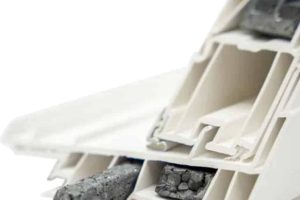 Neopor Insulation
Neopor is a graphite polystyrene rigid foam insulation that gives maximum efficiency and sustainability in building products.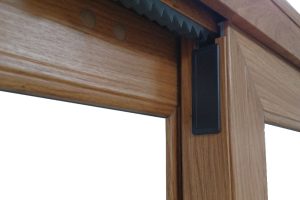 Accuvent
AccuVent is ProVia's® proprietary design featuring a two-part interconnecting system at the sash rail and a ratcheting option at the top of the patio frame giving you multiple venting options. This will be standard on your Endure™ patio door.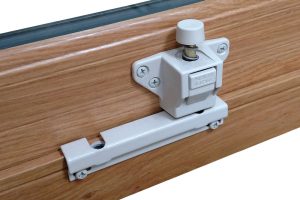 Footlock (Optional)
Choose a footlock if multiple venting options are not needed, but you would like additional security.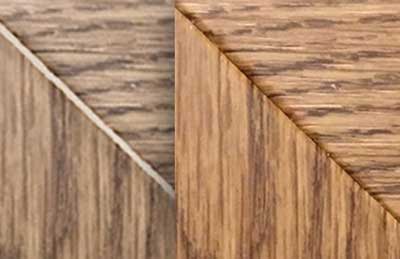 FineLine
Endure windows feature an innovative new welding process called FineLine Technology. A FineLine welded corner is aesthetically more appealing than a traditional welded corner.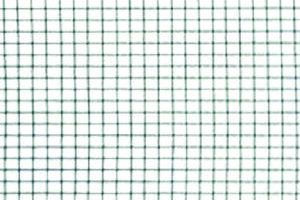 Extruded aluminum frame with a BetterVue fiberglass mesh screen
Durable and flame retardant
Improved optical clarity; shields water and resists dirt and grime
Hydrophobic coating improves optical clarity, sheds water and resists dirt and grime
Easy removal for cleaning and maintenance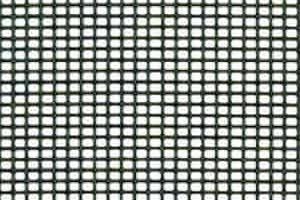 SeeVue
Stainless Steel Mesh
Pet-friendly
Extruded aluminum frame with stainless steel mesh
Black coated for improved visibility and ventilation
Stronger than standard insect screen 
Hours of Operation:
Monday – 8:00am – 6:00pm
Tuesday – 8:00am – 6:00pm
Wednesday – 8:00am – 6:00pm
Thursday – 8:00am – 6:00pm
Friday – 8:00am – 6:00pm
Saturday – 8:00am – 6:00pm
Sunday – Closed